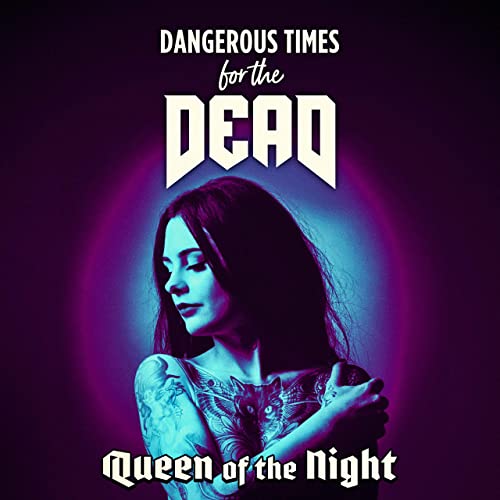 One of my favorite things about running this site is the discovery of new bands. You'll find me talking about that quite a bit. Today, I'm coming to you with a band that I just discovered: Dangerous Times for the Dead. They've been active for a while and have released seven singles since 2019, the most recent of which came earlier this year. They don't currently have a full-length album out. I usually refrain from reviewing bands without full-length albums, but as soon as I heard a couple of these singles, I changed my mind.
From what I gathered on their website, they became active in 2018, but every musician seems more seasoned than that. If you look at their profiles, you see the previous acts they were associated with, which indicates they know the music scene quite well. It's also evident in a YouTube clip where you can watch them perform live; their stage presence suggests they are in familiar territory, even though they probably didn't play to a live audience due to the pandemic. So, how can we define the sound of Dangerous Times for the Dead?
I don't want to over-generalize, but after listening to these seven tracks, I'd describe their music as high-energy melodic heavy metal. There are other elements there, of course, but if you want a high-level idea of what they do, I'd say this is it. Out of all qualities, the "high-energy" was what caught my attention. The hooky choruses, catchy melodies, and high-energy deliveries all contribute to a captivating groove and forms the basis of their sound.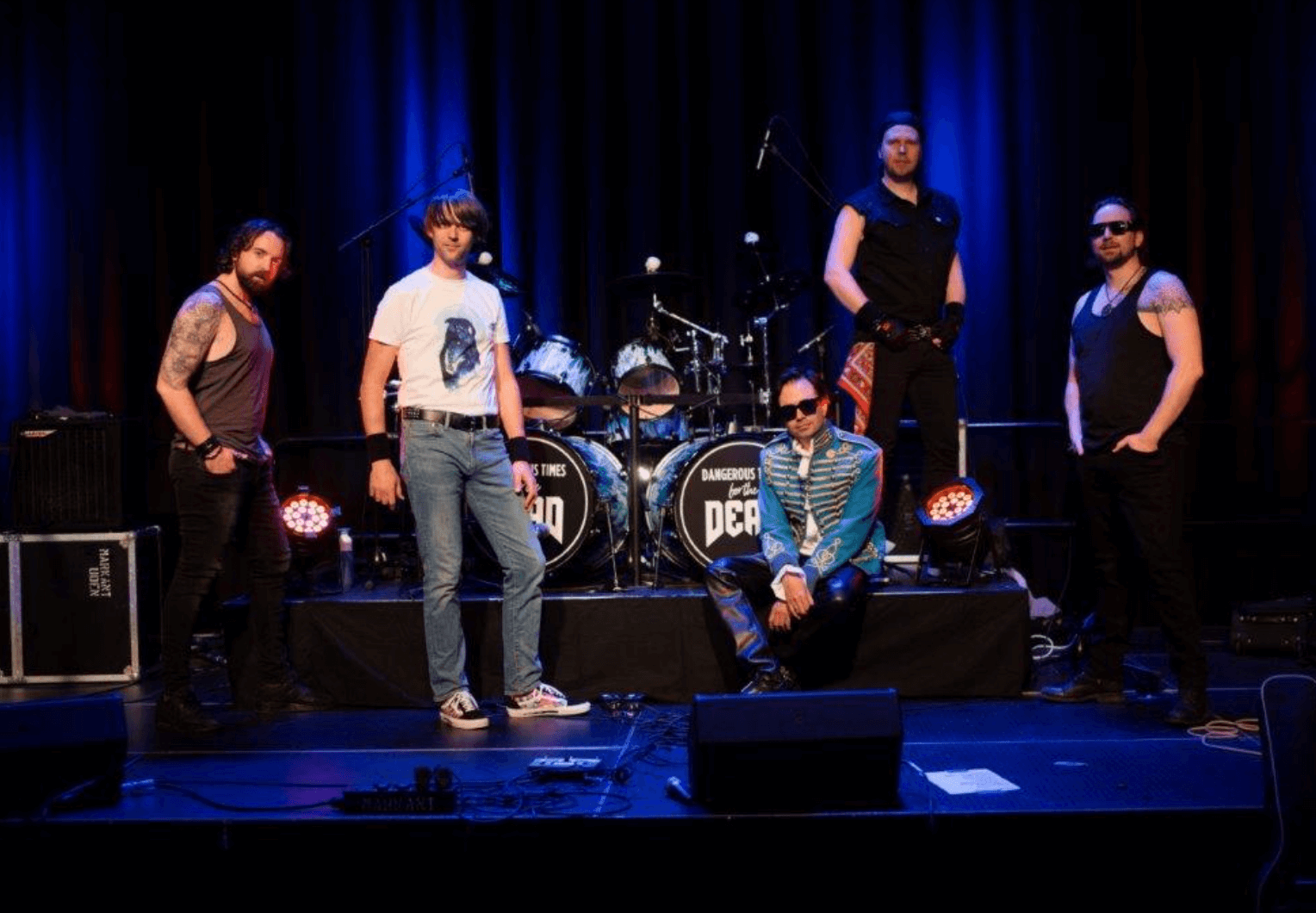 Hailing from the Netherlands, the band is comprised of Bjørn Ciggaar on vocals, Thijs Bouwman and Dave Pilon on guitars, Gerrit Procée on bass, and Jeroen Vermeer on drums. Let's take a journey through their seven singles and see where they've taken their music over the last couple of years. 
Their first single, released in 2019, is called Fairytale, and it's an early indicator of what you'd be getting with Dangerous Times for the Dead. The production is somewhat raw, which is something that changes throughout their future singles. The song has a tremendous melodic beginning that would fit nicely in an '80s Iron Maiden album. But as the song goes on, I got groovy '70s classic rock vibes, especially with the chorus.
The Cats of Ulthar also has a melodic start, but it evolves into something quite different. It's a catchy track. The vocal melodies are crafted and arranged so well I had the chorus stuck in my head for days! I love the bass tone on this one; it cuts through the mix much better than the first single and adds a solid groove. It's just a great hard rock track with a highly catchy chorus. I didn't realize this, but after some research, it turns out the title is an ode to an H.P. Lovecraft story. It's pretty cool when there is a connection between a song's lyrics and another work of literature.
Power Management is my favorite single among them all. It feels heavier in vibe and the vocal style explored is more gritty in the verses, which fits the more aggressive riffs coming from the guitars. I loved the lead work and the harmony too! It's a relatively short track, coming in just under three minutes. But I think that's why it works so well. It's densely packed with a good melody, groovy riffs, and excellent vocal delivery.
Crystal Gazer keeps an excellent, steady hard rock beat at the beginning. I picture someone somewhat confused and looking at the sky for the answer when I hear the lyrics. Tommy Shaw needed a crystal ball, these guys gaze at the sky, but we all seek answers. This song would also go well live. My impression is that guitars were intentionally left un-polished. I don't mean "sloppy" by that, I mean they were not over-corrected in production, and that's a good thing! When you leave the "human" elements in guitar playing, you leave more room for nuance, and the songs translate better when played live. 
Then there's the self-titled single. If I didn't know I was still listening to DTFTD, I would have thought this was a different band. It sounds like the '80s Accept. It's a much faster track and represents the heavy metal side of the band for sure.
Before we get to their latest release, there's Storm the Castle. This one goes back to the groovy, canorous style of earlier singles. There are some impressive high notes from Bjørn! The chorus, once again, is incredibly well done and catchy. And when the song is going in one direction – which was a good one, to begin with, you're nicely thrown off by the breakdown around the 1:50 mark when you hear the funky guitars coming in. I appreciate that when bands can do that and make it work within one song. It's not easy to bridge the different parts, but it works brilliantly here. I liked the melodic solo too.
And finally, we have their newest release, Queen of the Night. The band says this song is "about the misfits and the misunderstood." The cover of the single, which you can see at the top of this article, features Malin Kvitblik from Norway. The band's press release notes she has autism and was bullied for being different but is now a successful tattoo model with a significant following on social media. That's the beauty of heavy metal; it reminds everyone that we can break away from the negative connotations of others. The song itself has a much more polished production. It sounds good, but I preferred the dynamics of, say, Storm the Castle. In typical DTFTD fashion, the chorus is full of hooks, and the singing is powerful. The solo reminds me of Michael Schenker, and that can never be a bad thing! It's another track in this young band's career that showcases their song construction ability.
All in all, this band has a real knack for constructing high-energy heavy metal tracks with a healthy dose of melody. The songs, especially the earlier ones, feature production that gave me a live performance vibe. The Cats of Ulthar and Power Management are essential listens if you want to catch a glimpse of what these guys are capable of. I hope we get a full-length release soon, but, in any case, I look forward to hearing new material from them.
Sources & Additional Reading: