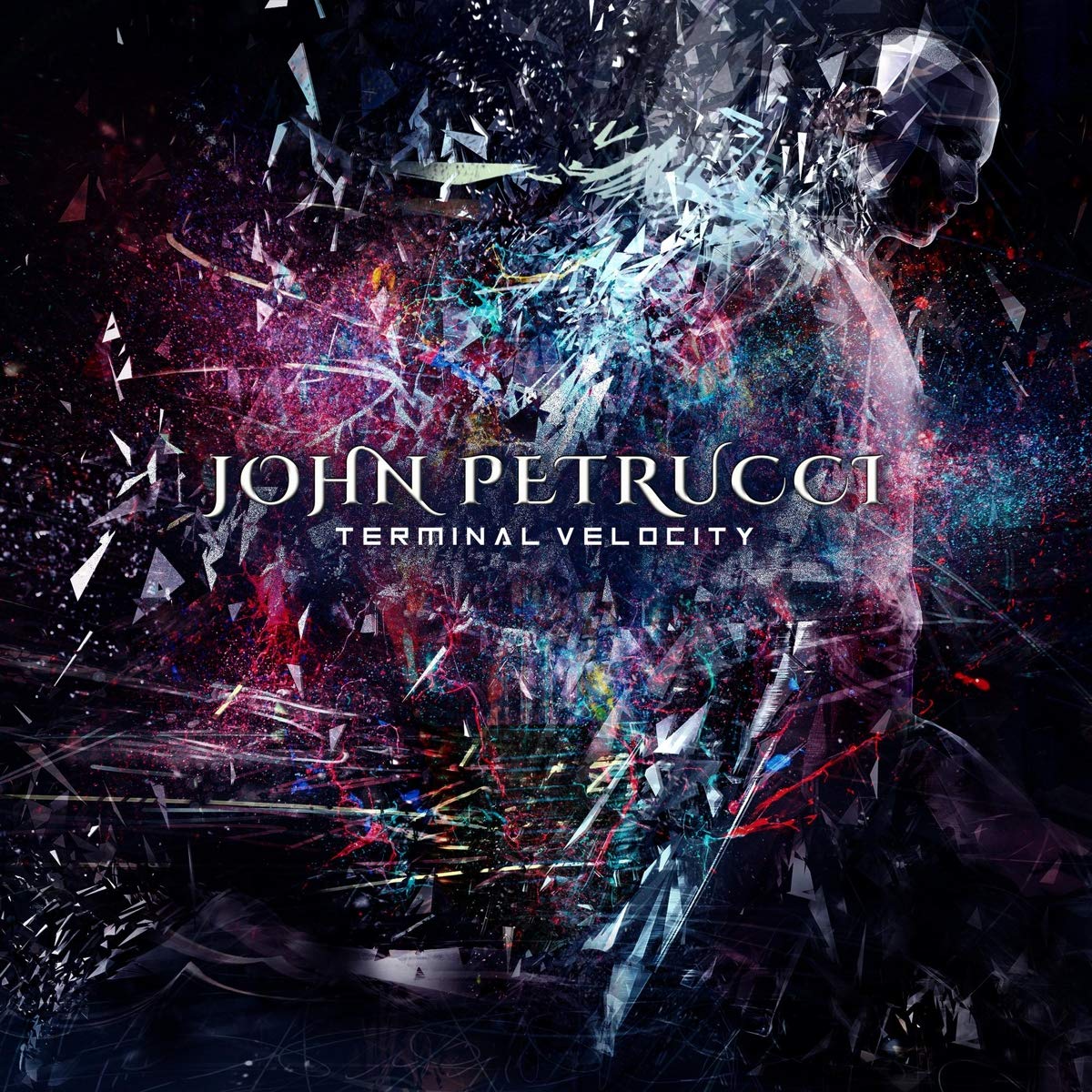 Dream Theater has been among my favorite bands for decades at this point. But I can't really say I knew that much about each member's solo career until much later. The guitar wizard in the band, John Petrucci, released his first solo album Suspended Animation back in 2005. Now, 15 years after that, we have his new release to talk about: Terminal Velocity. There's no time like the present to discover a new side of a musician you've listened to for a long time…
As you can expect, all songs were written by John Petrucci and they are all instrumental tracks. Most of the songs are new compositions for this album, but songs like Gemini and Glassy-Eyed Zombies were around before, just never properly recorded. Accompanying him in this journey were Dave LaRue who played bass, and none other than Mike Portnoy (yes, that Mike Portnoy!) on drums. The album was mixed by Andy Sneap and recorded by James "Jimmy T" Meslin.
One of the most surprising – and most anticipated – things to come out of this album was the musical reunion of Petrucci with his long-time friend, and former bandmate, Mike Portnoy. Over the last few years, Petrucci and Portnoy had been posting pictures on their social media accounts of them hanging out. It was great for fans to see that they had remained friends. Naturally, the topic of making music together came up at some point. According to interviews Petrucci has recently done, when the idea of a new solo album came up, Portnoy told him that he was available to lay down drum tracks.
Of course, with Portnoy playing drums on his solo album, Petrucci, rightfully, worried that it might lead to rumors of him coming back to Dream Theater. So, he addressed this topic right away and prevented any damage the rumor mill might have caused to his personal relationships with either Portnoy or Mangini. I'm not going to lie, I'm one of those fans who misses Portnoy in Dream Theater; but the drummer change in DT happened for a reason. Besides, Mangini has been in the band for 10 years now, so it's best to move on. Like Petrucci recently said, he got the best of both worlds: playing with Mangini in Dream Theater, and playing with Mike Portnoy for his solo work.
The recording was tricky since it was done after COVID had already become the reality we all had to face. From what I could tell, some of Portnoy's drumming was tracked with Petrucci there because the two of them live close to one another and they figured out a setup. Dave LaRue tracked his bass remotely.
It's a real challenge to write a good instrumental album that can keep the listener engaged all the way through. Luckily, I don't think it's a problem here. I've already listened to the entire album multiple times and each time I didn't even realize I was done with the album when it was finished. It just flows incredibly well with a whole variety of musical ideas thrown your way.
Knowing Dream Theater's tendencies, you may expect deliberately long compositions, but that's not how the album is structured. No song surpasses 8 minutes. And even in those relatively longer songs, Petrucci found a way to explore enough different territory to keep things moving. There is also lots of emphasis on melody. People will undoubtedly throw the word "shred" in there to describe parts of this album – and those moments are there for sure – but I wouldn't describe this as a shred album. Petrucci is a musician before he is a guitarist. That is probably my favorite thing about this album. It's not about a blistering guitar solo every single minute. It's about composition, melody, and harmony.
Adding onto the focus on solid songwriting, each track here has its own distinct flavor which is yet another way to make an instrumental album stand out. For example, Terminal Velocity and Happy Song represent a much different mood than The Oddfather. And while Out of the Blue sees Petrucci channel his blues chops, Snake in My Boot sees him channel his inner Brian May. And if you want some seven string action that'll remind you of the Systematic Chaos era, you can go for the album closer Temple of Circadia. There's plenty of different material in there that really speaks to how versatile John Petrucci truly is. And like I said before, each song is a journey in and of itself, so there's plenty ear candy for you to check out.
So I guess I should pay closer attention to the solo works of Dream Theater members… I think Terminal Velocity is a solid effort. I liked every song and I thought Petrucci delivered something unique. It's well produced, well mixed, and the three musicians who played on the album are all at the top of their game. If you're a fan of guitar-oriented instrumental album with lots of focus on melody, this is the album for you.