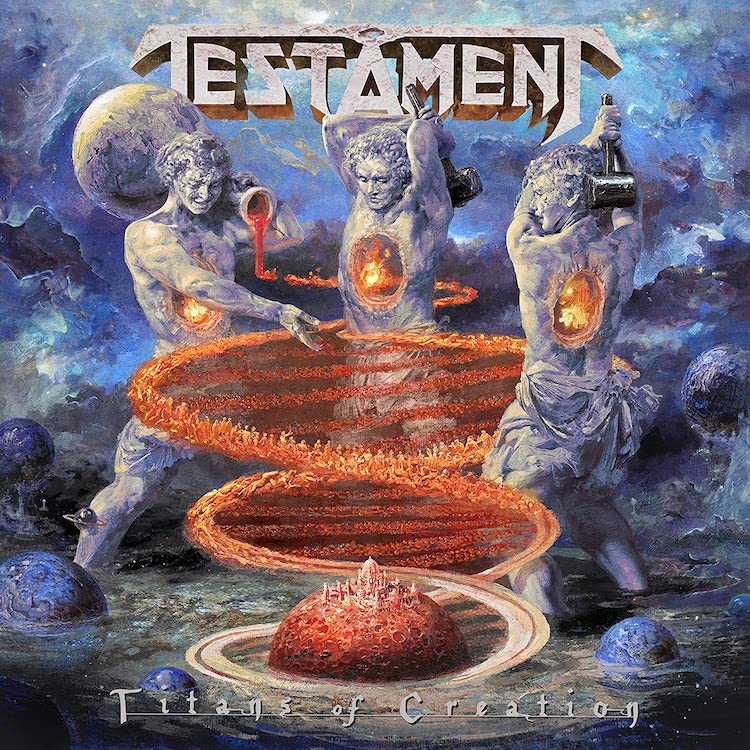 Testament has had a rough couple of months recently. They were able to embark on their European tour earlier in the year, but COVID-19 related cancellations had already begun. A few of their shows were postponed, others occurred as planned. Unfortunately, we became wiser about self-quarantines and social distancing a little later than we should have. As a result, musicians who were on tour, including members of Testament, were exposed to the virus. You can't blame them for it, really. The communication and the advice from officials weren't what they are now when Testament was on tour. After returning home to the U.S., Chuck Billy announced he had tested positive for coronavirus. According to Rolling Stone, bassist Steve DiGiorgio was also suspected of having the virus but could not get tested. Fortunately, the members are doing well now. But it just goes to show you how quickly things can change.
The band was on this European tour because they wanted to reach their audiences before their newest album, Titans of Creation, was released. They were playing 2 songs off of the record and covered a wide variety with the rest of their setlist too. And finally, on April 3rd, the full album was released! I ordered the CD, but I also immediately jumped on the record on streaming platforms. If you've read my opinion piece on The Gathering, you know how much I love Testament. There was no way I was going to miss out on this new record!
Here's the shortest way I can describe it. If you've enjoyed the post-reunion albums, you will enjoy this one too. Although the songwriting shows a larger band effort, it is still dominated by Eric Peterson and Chuck Billy, with the two handling most of the music and the lyrics, respectively. After the huge influence of The Gathering, that kind of sound stayed with the band. That's when Testament truly found their distinctive quality. I've always liked earlier albums, but even the members of Testament are very open about how much they love The Gathering; and it's not just because it's a great album, it's also because that discovery enabled them to fully grow into the musicians they'd wanted to become. Every release since The Formation of Damnation (2008) features this newer Testament with elements of the more aggressive side of their metal shining through. It changed a bit with Alex Skolnick's return and the band wanting to incorporate more melody here and there; but Testament now is a different band than it was in the '80s and early '90s.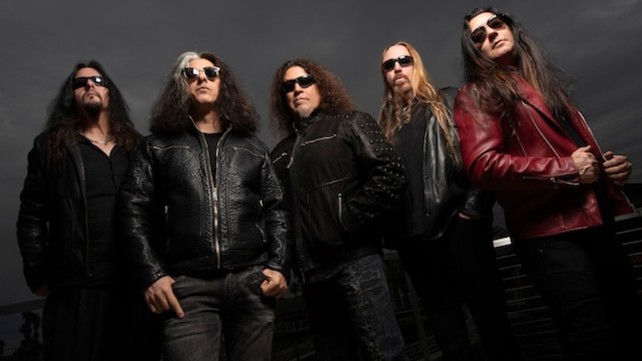 The above paragraph, of course, does not mean every album sounds the same. They don't. The mix is roughly the same because the band has been working with Andy Sneap for over two decades at this point. When Andy Sneap is involved with mixing and/or engineering, the albums have a certain way of sounding. Titans of Creation is no exception. From a songwriting perspective, however, every album offers something a little different even if the overall style is similar. That's why I still love checking out new Testament material. They may have found their niche, but they have ways of exploring different things within it.
Perhaps the clearest comparison can be made with the previous album, Brotherhood of the Snake (2016). That record was dominated by Eric Peterson and Chuck Billy, who handled the music and the lyrics, respectively. Alex co-wrote the music on two tracks with Peterson, but that was about it. Furthermore, the writing and recording processes for Brotherhood don't exactly sound fun. If you read interviews with the band, they are quite open about the frustration they felt. I think a lot of that was due to time contraints and conflicting schedules.
Titans of Creation is different. You don't even need to read the interviews to know that; just looking at songwriting credits will tell you. Alex Skolnick has sole writing credit (music & lyrics) on one track, as well as a co-write credit in another where he composed the music himself. Peterson and Skolnick have distinctive styles of writing; it's nice to have that kind of variety. And when it comes to lyrics, while Chuck Billy assumed duties on most of the songs, the band's long-time outside contributors Del James and Steve Souza also have credits. Add to all this the fact that Steve DiGiorgio and Gene Hoglan probably had more time to absorb the material and really focus on their unique style. The whole album just sounds more cohesive.
I won't put a genre label on the album. It's enough to say that this is classic post-Gathering Testament with some differences. But for the most part Titans of Creation does not steer too far from the last few albums with regards to genres explored. It is, however, a bit more melodic, most likely due to a larger contribution from Alex Skolnick. There are no ballads, which made some fans complain because Testament usually does an excellent job with those. I don't feel the need to hear a ballad on every record, so I was fine with the choice. The riffs are plenty and between Eric and Alex, there's a good diversity in the type of riff you'll hear. Chuck's vocals feature an incredible mix of all techniques he's so far explored. He's a tremendous metal vocalist who can handle pretty much anything Eric or Alex may throw at him. I don't always like the harsher vocals in metal, but then again Chuck Billy isn't just any singer! I'm a huge fan of his vocals and this album is yet another proof that you can indeed create your own lane with what is uniquely yours.
Today's Testament has one of the best line-ups of any metal band. Every musician is at the top of their game. They all have slightly different tastes in music, which, when mixed in their melting pot, creates some of the best metal you can hear. I enjoyed a stronger sense of collaboration on this album, so I hope it continues for future releases.
Sources & Additional Reading:
Titans of Creation Album Booklet